Update 03.01.2014: Corrections of Layout. Connection of C2 and place of FX loop have been corrected.
Update 18.02.2013: The value of the kathode resistors of the power tubes in the layout has been corrected (was 68Ω, changed to 270Ω)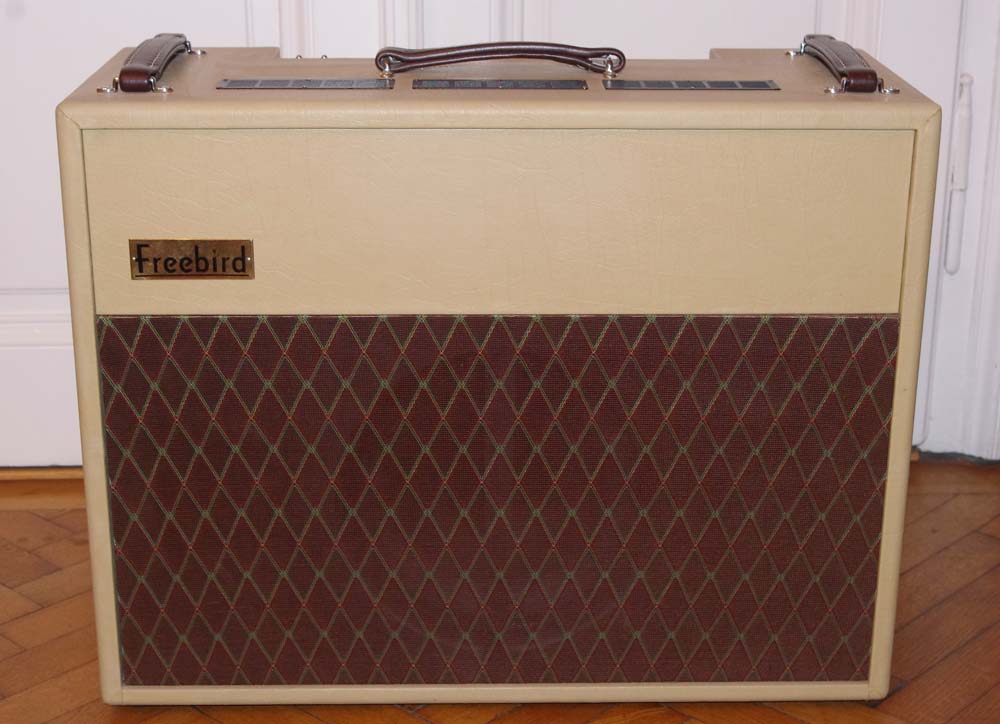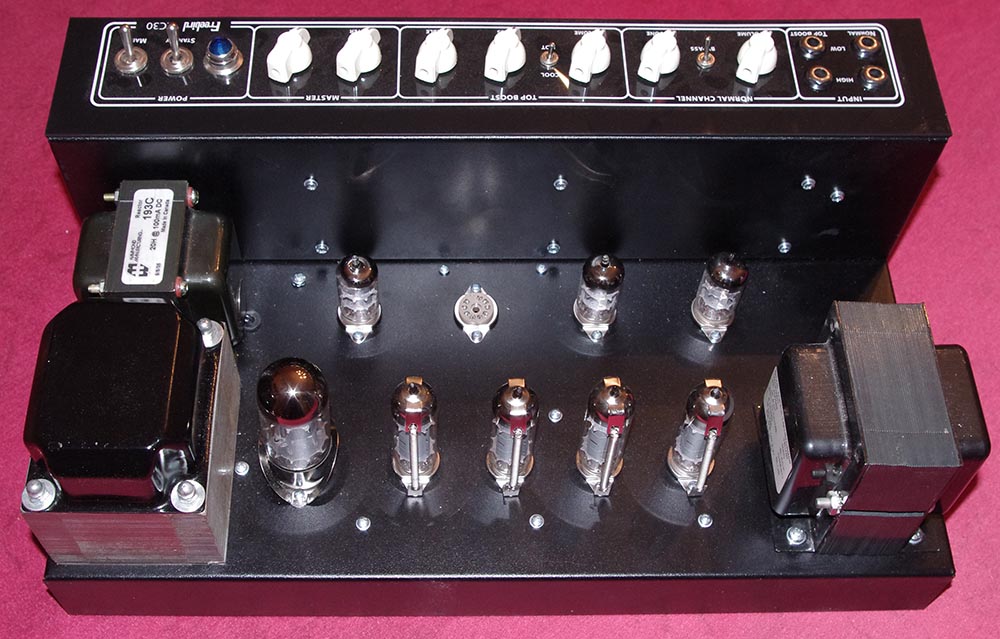 I always loved the sound of a guitar through a Vox AC30 amplifier. The guitarists of my favourite bands play such amplifiers. (Brian May of Queen and The Edge of U2)
Although there are affordable Reissues of the AC30, my interest in DIY led me to try to build one myself.
I am no electrical engeneer, but I am able to wield a soldering iron and have elementary knowledge of electrics. I only built one amp before the AC30, a Madamp A15, a kit with a very detailed set of instructions.
When I saw an AC30 clone by Martin Winterfeld at the Tube-Town Site, I found that it was less complex than the Madamp. So I decided to build my own clone based on his plans and the Hoffmann layout.
However, the amp presented here is the third rebuild of the amp, using a different and optimized layout, which is based on the current AC30HW (2010)
WARNING:
The project described in these pages utilize POTENTIALLY FATAL HIGH VOLTAGES. If you are in any way unfamiliar with high voltage circuits or are uncomfortable working around high voltages, PLEASE DO NOT RISK YOUR LIFE BY BUILDING THEM. Seek help from a competent technician before building any unfamiliar electronics circuit. While efforts are made to ensure accuracy of these circuits, no guarantee is provided, of any kind!
USE AT YOUR OWN RISK:THE WEBMASTER, AUTHOR AND WEB SPACE PROVIDER EXPRESSLY DISCLAIM ALL LIABILITY FOR INJURY OR PROPERTY DAMAGE RESULTING FROM THIS INFORMATION!
ALL INFORMATION IS PROVIDED 'AS-IS' AND WITHOUT WARRANTY OF ANY KIND.
Last content-related update: April 2013